I've spent the past two days hanging around downtown Chicago. I am tired, haha! Yesterday I ventured over there with my friend Melanie to get lunch and just hang around. You can see all the photos I took with my phone on my
Twitpic
. Mel and I ended up eating sandwiches at
L'Appetito
. Very delicious. :) On the way we watched this street performer. I saw a guy making a video of him. It'd be nice to find it on
YouTube
or something.
EDIT//
I found a couple videos of him
here
and
here
. They aren't from the same day, but it shows his act.
I ended up traveling there today with Dan and a few of our friends for Jen's birthday. We walked all the way down
Michigan Avenue
to eat lunch at the
Cheesecake Factory
. It was mine and Dan's first time going there and it was ahhhhhmazing. I had the four cheese pasta with chicken. Afterward we walked down
Navy Pier
and just hung around the lake for awhile. It has definitely been an eventful weekend and I'm glad I got to spend all that time down there before we move this weekend.
I had a couple of sales today while I was gone. :)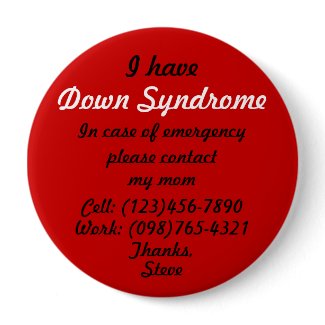 I Have Down Syndrome Button
by
jasminesphotography
Design
affordable buttons
using zazzle.com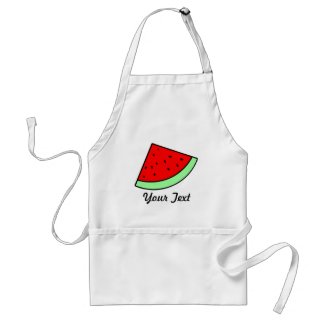 Customizable Watermelon Apron
by
jasminesphotography
Many more
aprons
available at zazzle.com
And a few referral sales...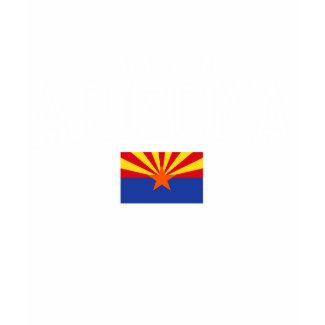 Made In Arizona
by
magarmor
Many more
t-shirts
online at zazzle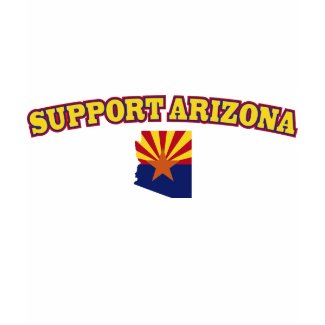 Support the State of Arizona
by
AmericanElephant
Make
custom t-shirts
at zazzle