So after a long day of waiting for Dan to get home from work and school, the two of us went out to dinner at
Outback
. I have to say some of the proportions were quite small. The pumpernickel was much smaller than I remember and the blooming onion was significantly smaller than the last one we had in December. We also ate at a different
Outback
during that time, though. Beside all of that our waiter was super friendly and the food was great. We came hungry and left with our stomachs very full.
I took a few photos for the post to try to make up for all of my boring and photo-less posts.
Make up done and ready to go out for dinner.
The blooming onion! Dan's favorite part of the meal.
Dan waiting on our meals to come.
And for the main course...
When we got home I ordered my new laptop with my tax money and it should be here within the next week. I'm VERY excited for this. I will be sure to take photos as soon as I get it.
I've also made a few sales the past two days. Here is my update on that.
Another watermelon thing! I actually sold this to two more people besides the other customer from my last post. I wonder what the craze with watermelons is right now.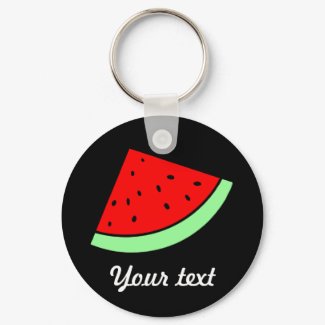 Customizable Watermelon Keychain (DARK)
by
jasminesphotography
Make your own
Custom keychains
at zazzle
and...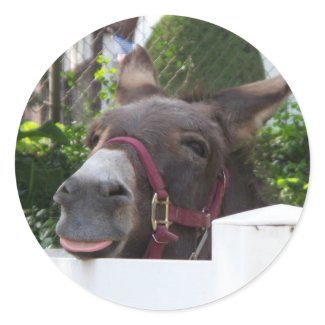 Donkey Sticker
by
jasminesphotography
Shop all other
stickers
available at zazzle
Once again, thank you ALL for your sales. You guys are paying my gas bill! ;)