I'm starting to feel sick and I think the weather is to blame. It keeps changing from 65 and sunny to 30 and snowy. My throat is sore. I wish Spring would just hurry up and come!

It was so nice to have a day off yesterday, especially because I worked until 12:30 AM on Saturday. I was scheduled to work until 1 AM, but I asked to leave early. I am not looking forward to going to work this evening. I hate working closing shifts, it's so long.

Last night I bought this button on Zazzle in an effort to support a fellow Zazzler who is trying to raise a minimum of $2,300 to be able to participate in the Michigan 3-Day Breast Cancer walk.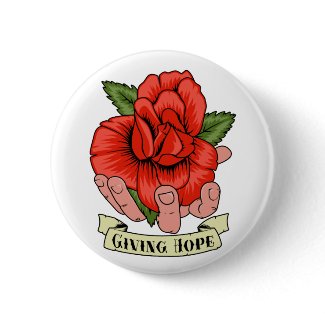 Giving Hope by hmx_23
Design a pin button on www.zazzle.com
See more People Health Cultures Buttons
I know times are tough, but if you could help just a little it is better than not helping at all.
They are also accepting donations. Check out more of the

Giving Hope

designs below: