Now that the weather is getting nicer and the sun is shining, it's time to bring out the grills!
I think this mug is cute for anyone who enjoys BBQing, or eating it (like myself). I think I just might have to get the BBQ Queen mug, though.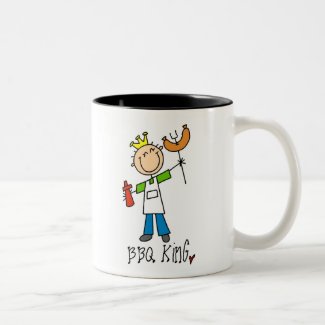 BBQ King
by
stick_figures
Put your
photo on mugs
At
Zazzle.com
See more
Family Mugs
If you really like this mug, you should check out the rest of the products at the Stick Figures
gallery. I really can't choose a favorite product from this designer. They are all truly adorable. I'm going to display a flash panel so that everyone can get a glimpse at all the products.