Not too much to update on. Work tonight is going to be lousy. We are showing midnight shows for
Robin Hood (2010)
,
Letters to Juliet
and
Just Wright
. Hopefully it's not too busy and we can get out by 1 AM at the latest.
It is my last closing shift, on the plus side. After that I just have four more days of work. I need to catch up on my free movies before it's too late.
I had yesterday off, of course. It was a lazy day for the most part. Dan and I ordered a pepperoni pizza with feta cheese and banana peppers from
Domino's
. I swear, their new recipe is great. Go get yourself a box if you haven't yet and tell me otherwise.
I think I'm going to lounge around for the rest of the day until I have to go into work.
Sales update!
Graduation Postage Stamp (SMALL)
by
jasminesphotography
Design customized
stamps
on zazzle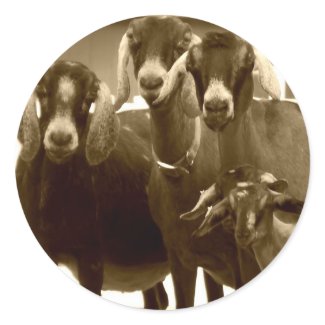 Goat Sticker
by
jasminesphotography
Create
cheap stickers
with zazzle.com