Just got back into Michigan last night. We're here until Sunday to celebrate my birthday with our friends and family. The day of my birthday was real nice. My friend Bianca came over and brought me a bunch of balloons.
We went and picked up our friend Jenny to go get our nails done. We didn't get to spend too much time with Jenny because she had to go to work right after we were done with our nails.
Bianca and I headed out to
Chuck E. Cheese
to have pizza and play games. We also took pictures while we were there.
We ended the night by going to see
Leap Year
. I came home and went out to eat with Dan, though I wasn't really hungry by that point. This weekend should be a very nice time as well. I'll be back to update on Monday. Before I go, here is a quick sales update.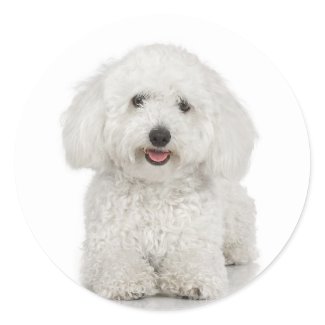 Bichon Frise Sticker
by
jasminesphotography
View other
Bichon frise Stickers