We're finally going home soon! I just have to get everything packed so Dan and I can head out Wednesday night. I've been working so much. I'm glad to be getting all of these hours, though. Hopefully I'll be able to buy my new computer within the next month.
Ok, so let me tell you about something interesting, well... I THINK it is interesting.
Dan and I found a
NES
in good shape the other day and bought it. We also bought the
Duck Hunt
/
Super Mario Bros.
combination game. Ahhhhhmazing! I was really excited about
Duck Hunt
, until I realized how much I suck at it. Dan, on the other hand, is a
Duck Hunting
pro.
I think I'm going to organize my photo album with all the free prints I received from
Shutterfly
and
winkflash
. I'm so glad I found those sites. I had so many pictures on my camera and no room to take photos during my time back home for Thanksgiving. I think I only had to pay for shipping and handling. Still, a very great deal.
I probably won't be updating while I'm back at home, except for my scheduled product recommendations.
My Internet blog will still be updated on a day-to-day basis (
WTFROFL- A Taste of the Internet
).
Before I take off, I will leave you with my sales update!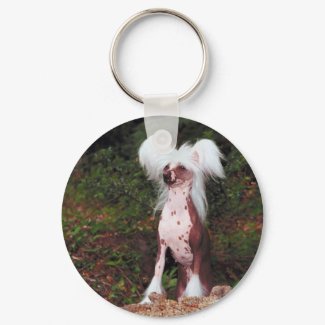 Chinese Crested Keychain
by
jasminesphotography
Create your own
Keychains
at zazzle
Thanks for the purchases! :)