We're almost finished settling down in the new apartment. I haven't had a lot of time to update or anything, but I'm making an effort!! Dan and I still have to go back to the old apartment and get some more boxes. We will be done by the end of the week.
Besides that, not a whole has really been going on.
I promise not to neglect my blog so much anymore. I have been coming through and trying to keep up with all of yours.
Here is an update on sales.
From my store:
From referrals: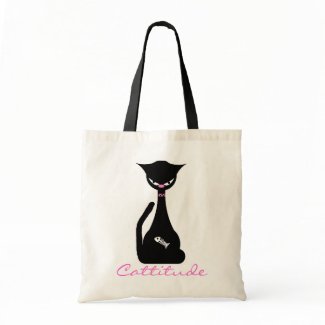 Cattitude Tote Bag
by
DizzyDebbie
Browse
Canvas Bags