Yesterday was my day off with Dan. We hung around the apartment for a bit and then went looking around some stores in the mall. We got some grocery shopping done when I got off work today and then we went to go see Cloudy With a Chance of Meatballs at my work. I thought the movie was really cute. And I still feel pretty sick, but I do feel I've gotten a little better.
I really have to take some time to get the apartment together before we have company next weekend. I spend too much time working on the computer. :)
Here are some sales I made yesterday.
These seem to be really popular now.
These is less than a day left for the contest. Here are the latest entries.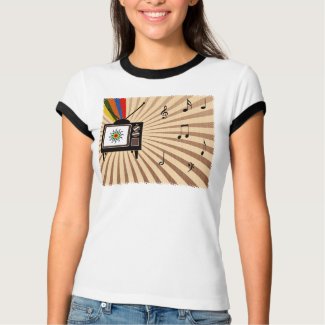 Vintage_T-shirt by Worldofcreations
Many more t-shirt designs available on zazzle
And then there is someone who entered two shirts. They have to remove one before the contest deadline or they are both disqualified.
Pac-Man by Stitchlip
Browse Pac man T-Shirts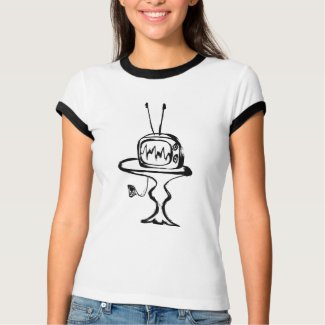 "Television" by Stitchlip
Many t shirt designs available at zazzle
Everything is looking great! Can't wait to pick the winner and get my new t-shirt!