I would just like to take the time to introduce a new contributor on Zazzle by the name of Nicolas from France. He has a gallery of his work at http://nicobou.deviantart.com/ where his work is available to buy as prints. He has now recently expanded to Zazzle to make his designs available on other products. This is one of my favorites so far: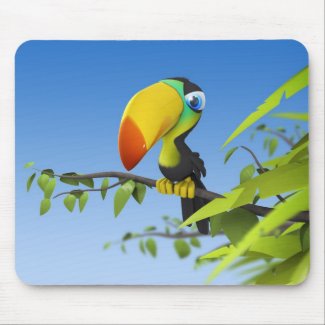 toucan by nicobou
Make a custom made mouse pad with www.zazzle.com
Browse other Birds Mousepads
Be sure to check out more of his products and designs!