I have another day to relax and get some stuff done around the apartment. I was supposed to have yesterday off, but I switched shifts with my co-worker so she could spend the day with her boyfriend because it was his birthday.

I had a really strange man approach me at work yesterday. He tried telling me I was coming with him after I got off work. He said he worked at Life Time Fitness, and that he wanted to give me a membership. He kept asking my name and all this weird creepy stuff. I called security, not sure what happened with the whole situation, or what will happen.
There are a lot of weird people at the mall I work at. I even had someone follow me out to where I grocery shop when I got off work one night. I have to watch my back, closely.

Besides all of that, Dan and I got the apartment decorated for Christmas a little. Maybe I can get some decent pictures soon. I'd like to get a little more done, and some more cleaning.
I'm having everyone over my apartment for New Year's Eve. We are also having a friend from back home coming out to watch the Red Wing's play the Blackhawk's at Wrigley Field on New Year's Day. Dan and I wanted to go, but we can't afford $300 tickets.

I sold something on Zazzle on Monday!!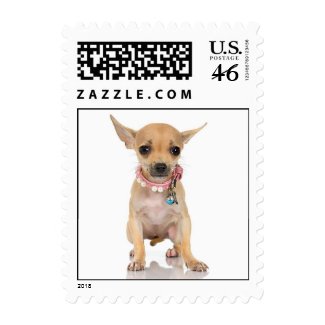 Chihuahua Stamp (MEDIUM) by jasminesphotography
Make Zazzle Custom Stamps At Zazzle.com
See more Toy Postage


My new dog line has been pretty successful!

Be sure to check back tomorrow for my next recommended product on Zazzle.
I will update again on Thursday.